We would like to acknowledge with respect the Seneca Nation, known as the "Great Hill People" and "Keepers of the Western Door" of the Haudenosaunee Confederacy. We take this opportunity to thank the original caretakers on whose ancestral lands the University of Rochester now stands.
Guzman-Rea, J., Jemison, P., 2020. (Seneca, Heron Clan)
Recognizing the contributions of the first Americans, several national organizations are highlighting their many rich traditions. The National Park Service notes the close intersection of national parks' geography, history, and culture with that of the heritage of their first inhabitants. The National Archives allows public and free access to more than 200 years of historical records related to Native Americans .
The first proponent (in 1915) of a national day to recognize the contributions of native peoples was Dr. Arthur C. Parker, an early director of the Rochester Museum and Science Center (then known as the Rochester Municipal Museum). Dr. Parker was an archeologist of Seneca heritage.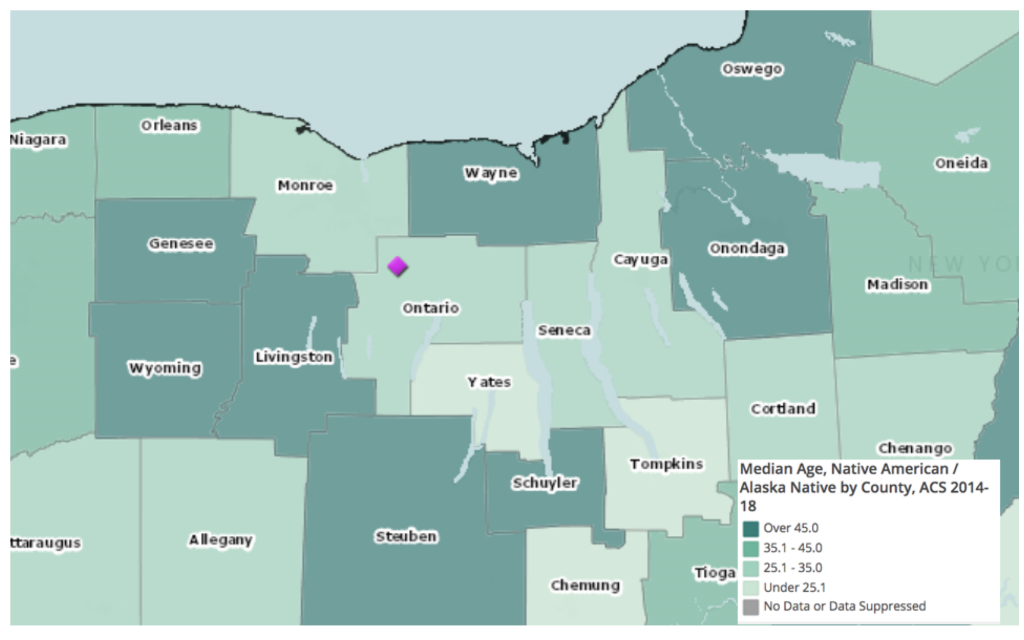 More history of the Seneca people can be found at Ganondagan State Historic Site (noted in purple on the map above), original site of a 17th century Seneca town, located in Victor, NY.
More in November: Thursday, November 19, is National Rural Health Day. HRSA (the Health Resources & Services Administration) is hosting events during the week (Nov.16 through Nov. 20) to showcase the work and accomplishments of those working in rural health.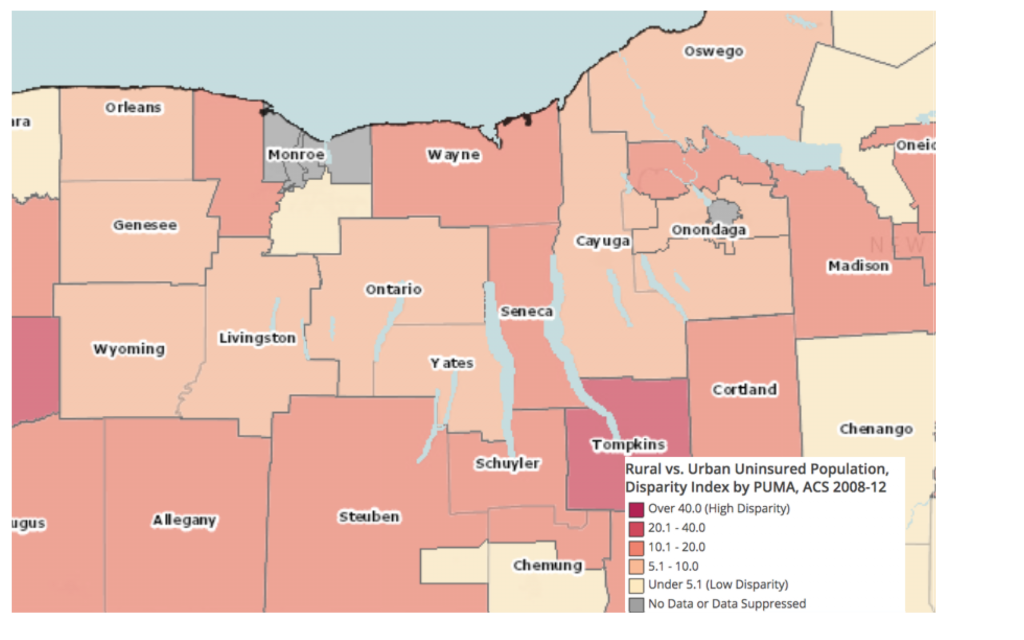 Visit the RocHealthData map room to view data about Native Americans' demographics overlaid with information about health disparities in rural areas.