Map layers and report data are updated regularly at RocHealthData. Recently available layers include heat index data, the 2021 FEMA National Risk Index, internet usage at broadband speeds, and drought monitoring data (which is updated weekly). You can find these data at county, tract, and zip code level in the RocHealthData map room.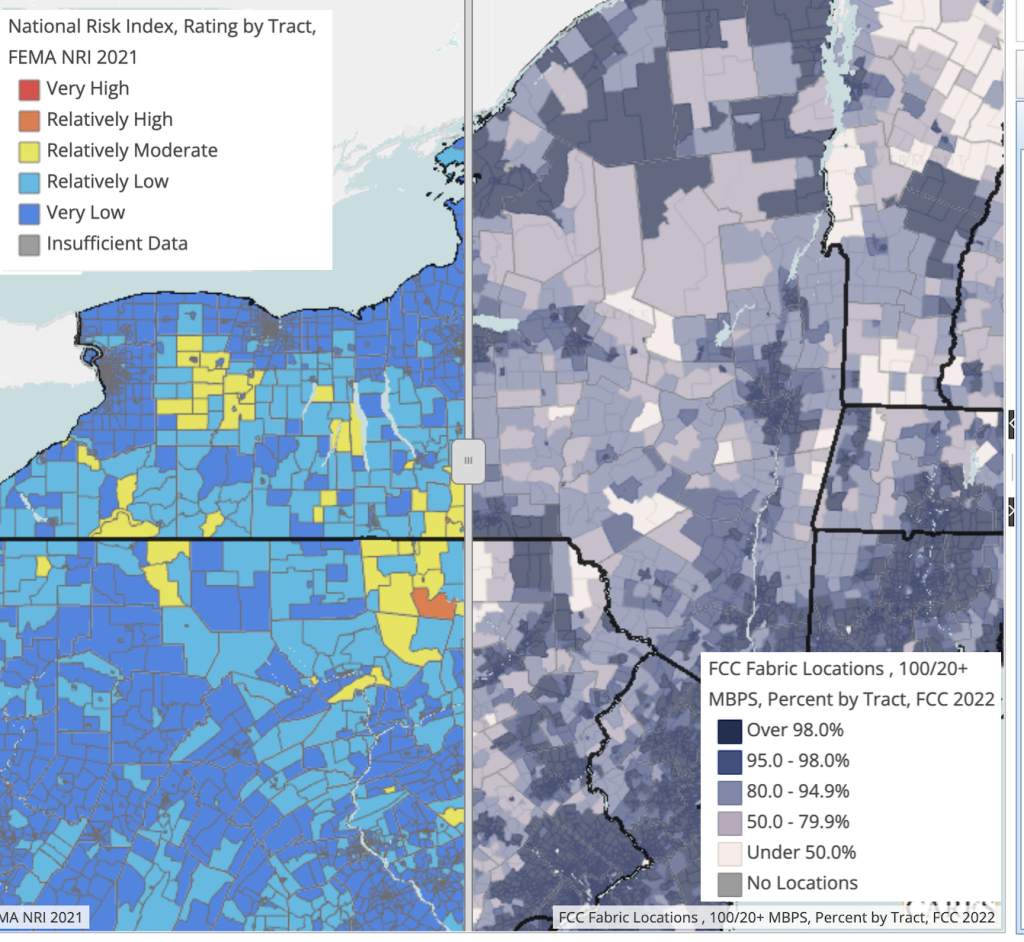 Early in the new year, data from the most recent American Community Survey 5-year (2017-2021) estimates will be available. These data include many demographic and health-related variables, including social determinants of health such as commute times, employment, households with no internet, and poverty.
Also early in 2023, we will be asking you, our users, to help us understand what you find useful and less useful about our site. Stay tuned for a short survey that will be available directly at the site.