The five-year (2016-2020) American Community Survey (ACS) census-tract level data show high rates of childhood poverty in the City of Rochester. However, these data do not show the full extent and variability in the CIty, as many high-rate tracts are lumped into a single category.
The map room data layer shows the highest category as "Over 30%" and almost the entire City of Rochester falls under this category, obscuring variability in rate. One tract's estimated poverty rate is quite high (70.4%).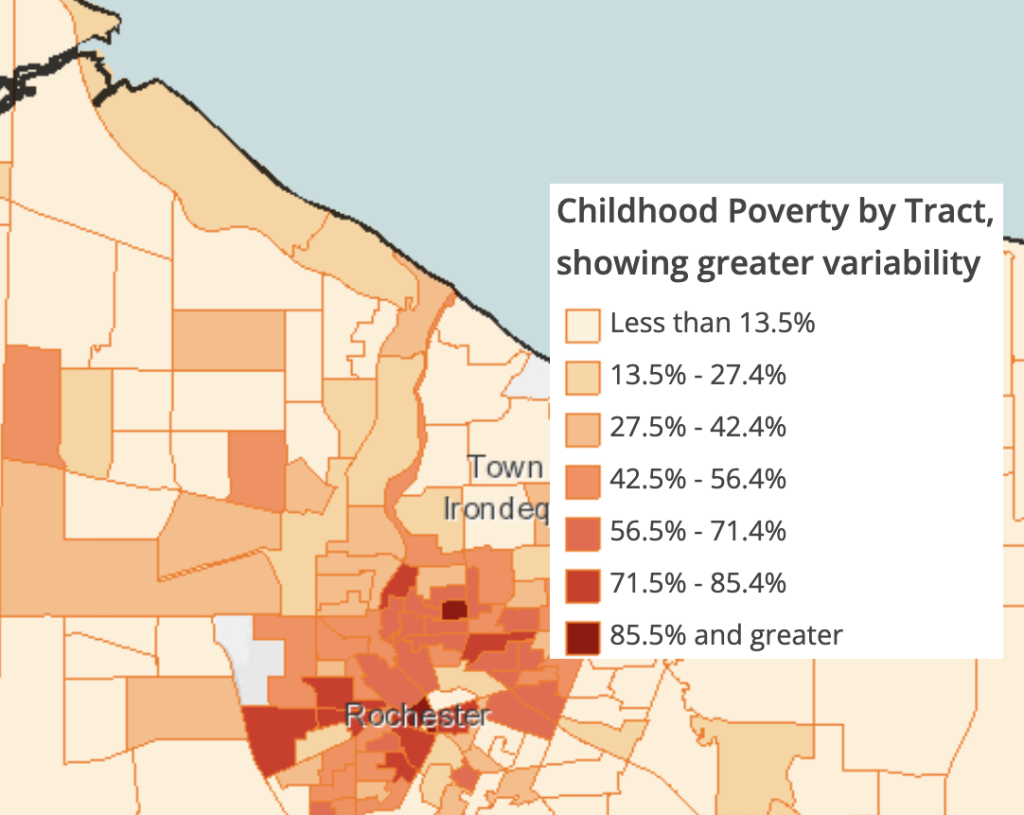 To make these higher rates visible, we created a new map by downloading the available data, uploading it, and selecting different ranges for display. This results in a much more detailed view of childhood poverty within Monroe County.
Explore these map layers in the RocHealthData map room. The newest (2017-2021) ACS data will be available on the site in late February. For detailed instructions on creating a map in the map room, please visit our Support page.
Find more information about Poverty in America Awareness Month from the Census Department.