Heart disease is the leading cause of death in the United States, accounting for approximately 25% of all deaths each year. Coronary heart disease rates in the Rochester region range from less than 4% in rural areas to more than 11% in some census tracts in the City of Rochester.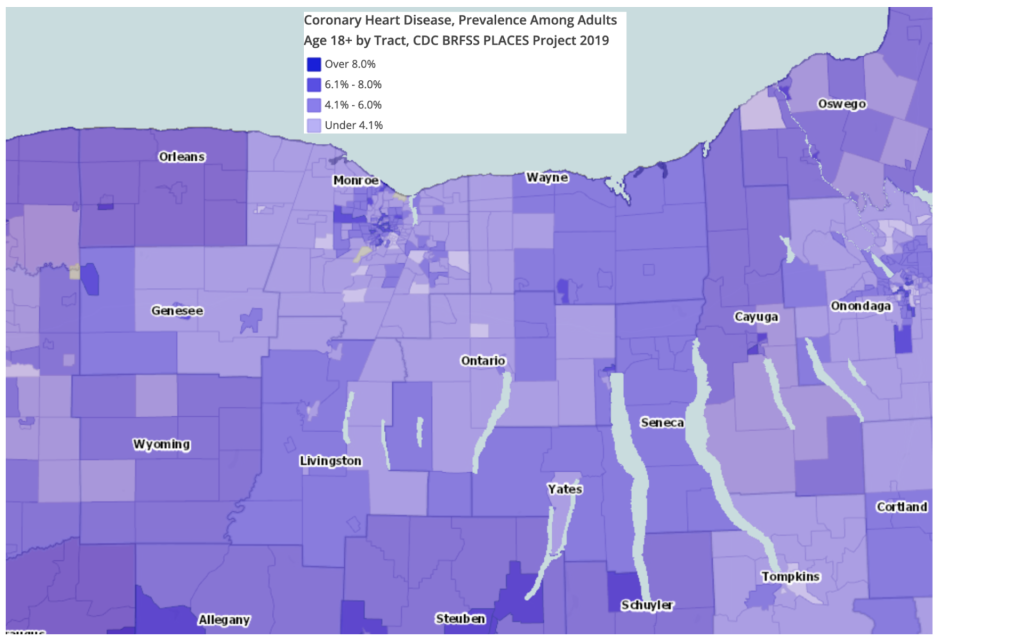 This month's awareness activities start with Go Red Day on the first Friday. The National Heart Lung and Blood Institute offers information about prevention of heart disease, including stress reduction and healthy lifestyle management. The Center for Community Health & Prevention at the University of Rochester Medical Center offers a variety of services including personal training, smoking cessation and nutrition counseling that can help reduce heart disease risk. Learn more here.
Find more data about heart disease and mortality in the RocHealthData map room.