The most recent data (December 30) for the city of Rochester show the percent of residents receiving at least one vaccine dose is 56.6%, with 20 of the 79 tracts reaching 65% or higher, and 10 reaching 70% or higher. Visit the RocHealthData map room for more details, including recent vaccination rates for both Monroe County and the City of Rochester.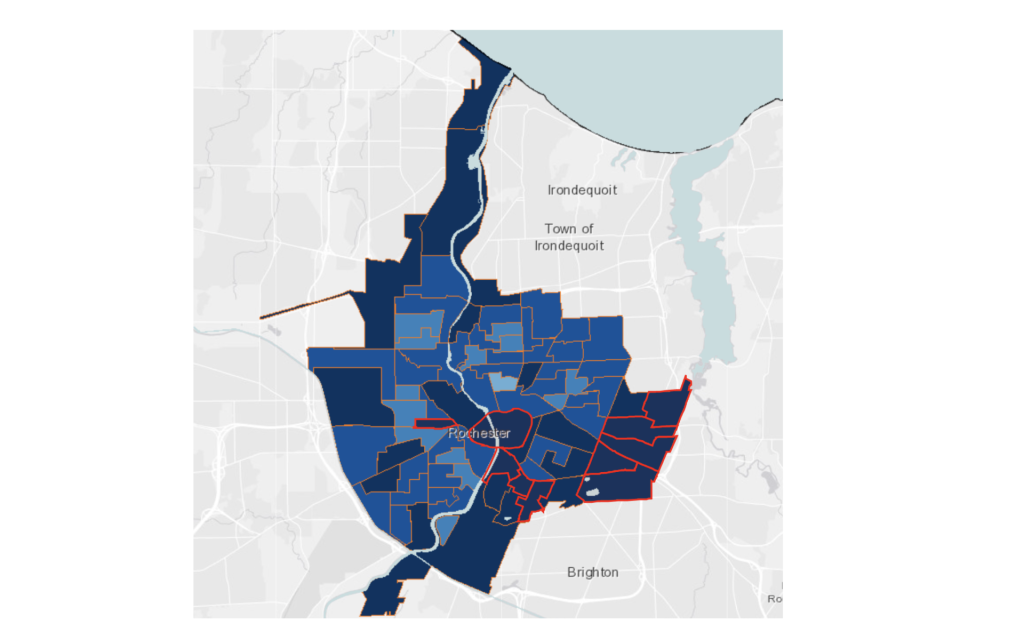 Census tracts highlighted in red (n=10) show vaccination rates of 70% or greater
These vaccination data are made available through the collaborative efforts of the Finger Lakes Vaccine Hub, the Finger Lakes Hub Task Force, the Rochester Regional Health Information Organization, the University of Rochester Medical Center, Common Ground Health, and the RocHealthData team.