Recently available data (as of August 19) for Monroe County show that 83 census tracts have vaccination rates of at least 60%; this is almost 45% of all the tracts in the county. Visit the RocHealthData map room to see how and where rates have increased this summer. You may also see additional census tract-level information, including data on overcrowding and car ownership by tract.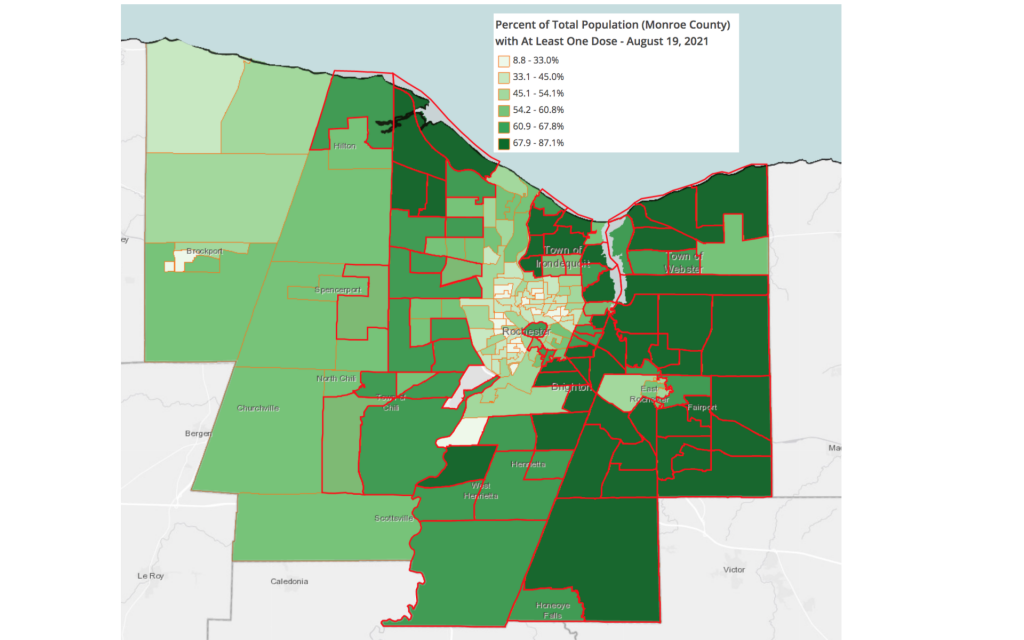 Monroe County is continuing to provide vaccine access throughout our community, and the Finger Lakes COVID-19 Vaccine Hub site includes many resources, including transportation options, for getting the vaccine. Their site also shares detailed information about vaccine rates among the currently eligible population across the nine-county region, updated weekly.
These vaccination data are made available through the collaborative efforts of the Finger Lakes Vaccine Hub, the Finger Lakes Hub Task Force, the Rochester Regional Health Information Organization, the University of Rochester Medical Center, Common Ground Health, and the RocHealthData team.