Recently available data (as of September 2) for Monroe County show that 86 census tracts have vaccination rates of at least 60%, a small gain (of 3 tracts) in the past two weeks. Visit the RocHealthData map room for more details, including rates for the City of Rochester across the summer.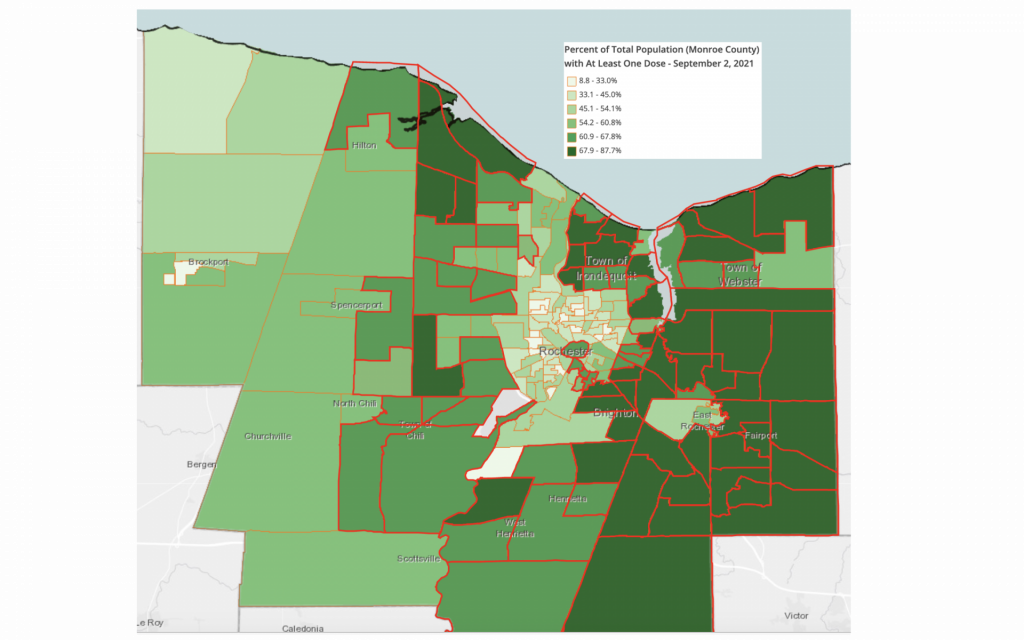 In light of several employers' recent vaccine mandates, as well as increased cases of COVID-19, Monroe County is continuing to provide many resources, such as vaccine appointments, daily case numbers, and COVID testing information. The Finger Lakes Vaccine Hub site also shares detailed information about vaccine rates among the currently eligible population across the nine-county region, updated weekly.
These vaccination data are made available through the collaborative efforts of the Finger Lakes Vaccine Hub, the Finger Lakes Hub Task Force, the Rochester Regional Health Information Organization, the University of Rochester Medical Center, Common Ground Health, and the RocHealthData team.