These vaccination data are made available through the collaborative efforts of the Finger Lakes Vaccine Hub, the Finger Lakes Hub Task Force, the Rochester RHIO, the University of Rochester Medical Center, Common Ground Health, and the RocHealthData team.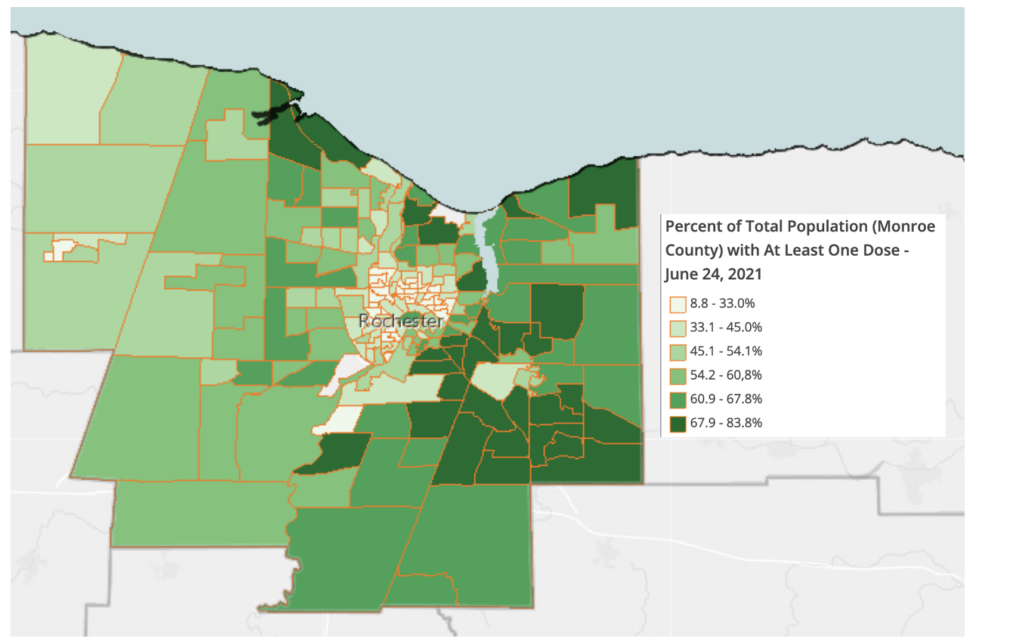 Visit the RocHealthData map room to see these data and compare data over time for the City of Rochester. You may also see additional census tract-level data, including the CDC's Social Vulnerability Index.
The Finger Lakes COVID-19 Vaccine Hub also shares detailed information about vaccine rates among the currently eligible population across the nine-county region, updated weekly. Visit their site to compare rates across counties, zip codes, and access more demographic information.