Data from the Rochester Regional Health Information Organization (RHIO) show that the obesity rate in our region is 41.9%, higher than the national average (39.8%) reported by the Centers for Disease Control and Prevention. The rate for women in our region is 41.5% and for men is 42.6%; these are also higher than the national rates (41.1% and 37.9% respectively). Visit the RocHealthData map room to see the variability of obesity rates across the region.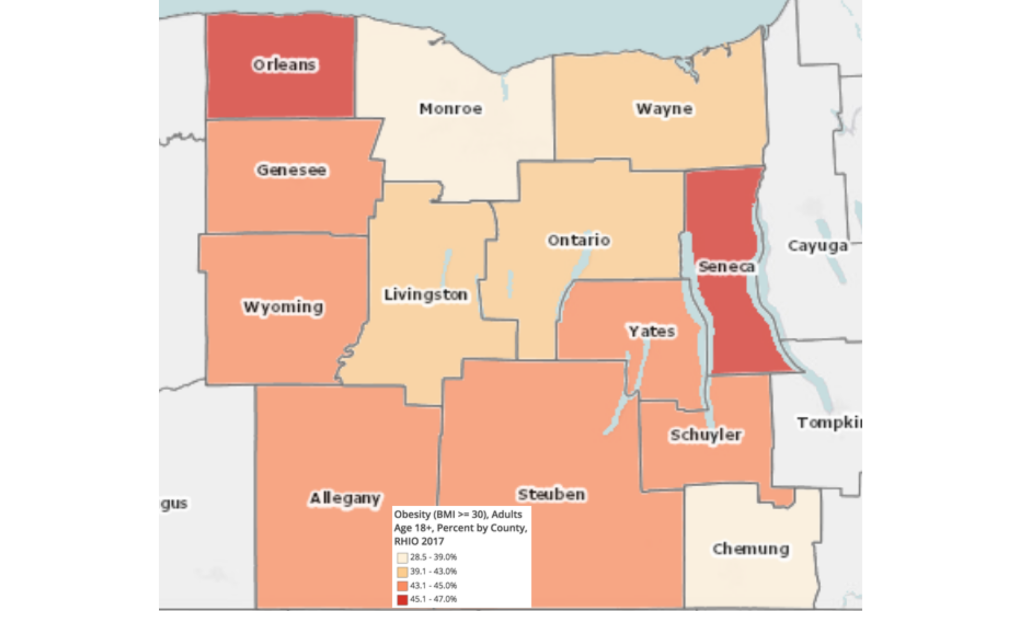 These data, part of the Community Indicators dataset available on RocHealthData, are based on clinical information from 2017 for our local 13-county region. Additional data about obesity are available, including rates for overweight, normal, and underweight adults, summarized by county and by age.
The complete dataset also includes information on smoking, hypertension, and diabetes and is freely available for download to members of RocHealthData.   If you are a member, click here for data access.  To register for access, please go to: https://rochealthdata.org/register/
A summary report about the Community Indicators, commissioned by Greater Rochester Chamber of Commerce and compiled by the RHIO, can be found here.