Local health data
,

including never-before-presented measures of the region's health, are now available to the public in their entirety at the RocHealthData website. The 13-county data set contains the health measures of smoking, obesity, blood pressure control rates, and diabetes control rates.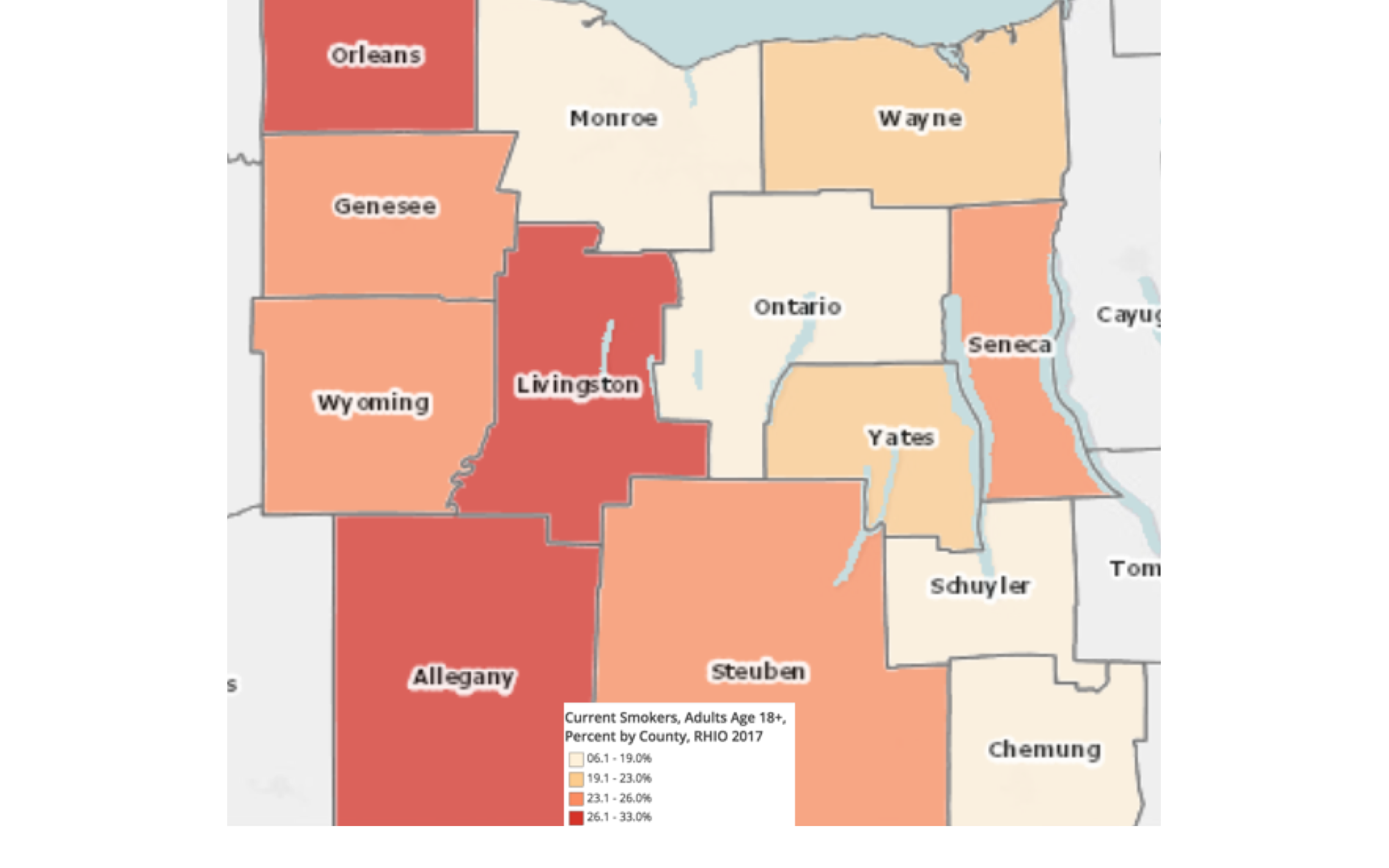 This is the first local population health dataset containing clinical data available at a granular level, by county, by age and by sex. The Community Health Indicators include full-year 2017 anonymous data with a total sample of more than 600,000 observations. These Indicators were  commissioned by Greater Rochester Chamber of Commerce and compiled by the Rochester Regional Health Information Organization (RHIO). Rochester RHIO plans to publish these Indicators annually, providing both a summary report (available here)  and the granular data available at  RocHealthData.
For the next four weeks, RocHealthData will examine the four Indicators. This week, we feature data about smoking. Within our region the percentage of patients who say they currently smoke is 22% of the population, higher than the most recent national average (14%) reported by the Centers for Disease Control and Prevention (CDC). Visit the

RocHealthData map room

to see this data by county, as well as for males and for females by county.
These datasets, which include information by county and by sex, on former smokers, pre-diabetes rates, and hypertension rates, among many other variables, are freely available for download to members of RocHealthData.   If you are a member, click

here

for data access.  To register for access, please go to: https://rochealthdata.org/register/