Racial and ethnic minorities face unique struggles regarding their mental health and wellbeing. This month the HHS Office of Minority Health focuses on tools and resources to help promote mental health and address the stigma often associated with mental illnesses.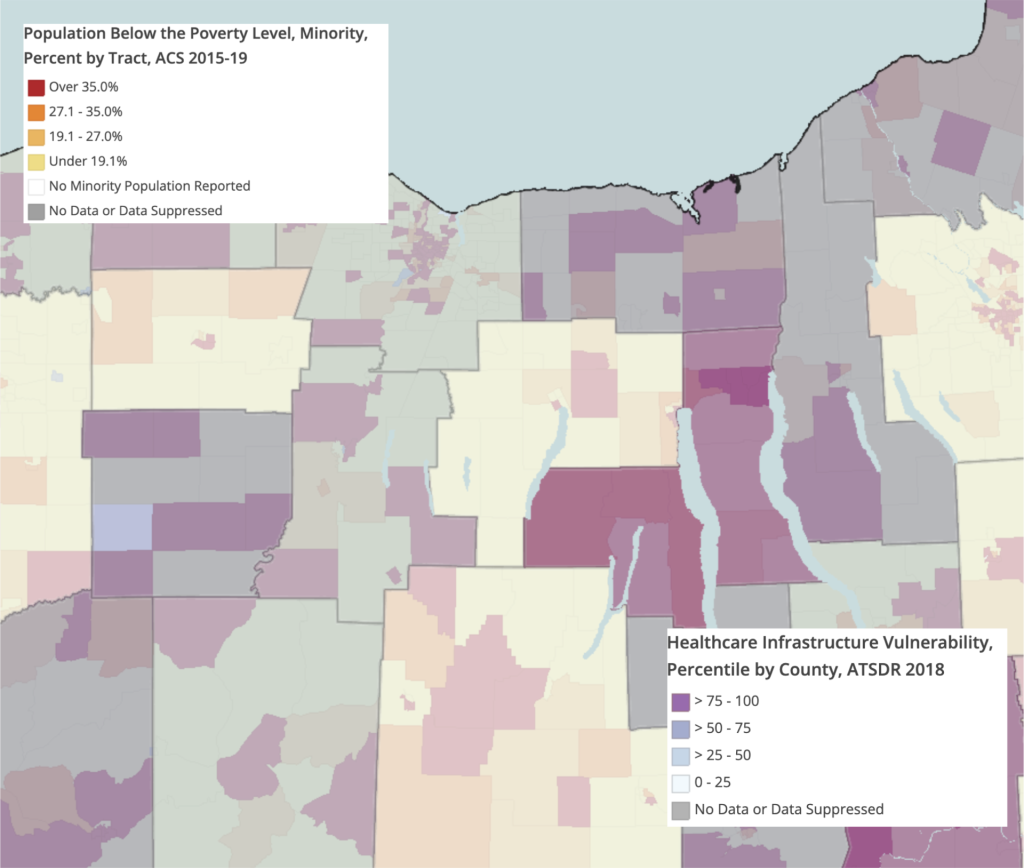 To help identify medically vulnerable communities, the Centers for Disease Control and Prevention have developed a Minority Health Social Vulnerability Index. This index can be used to plan support and outreach for those areas likely to need assistance from public health officials. These data, as well as information about regional minority populations in poverty, are available the RocHealthData map room.
The Center for Community Health & Prevention at the University of Rochester Medical Center offers a Mindfulness-Based Stress Reduction group program at different times of the year. Certified instructors help participants explore the studied practice of living mindfully and how meditation can help with overall awareness. Contact the Center's clinic for more information at (585) 602-0720.