Men's Health Month is an opportunity to raise awareness about and encourage early detection and treatment of diseases such as heart disease and cancer, for which men are at higher risk than women. These increased risks can lead to early death, as men in the United States die, on average, five years earlier than women.
Local data show variability by county in rates of blood pressure control (a protective factor for heart disease) for men. These data are provided to RocHealthData by the Rochester RHIO, our local health information exchange. The latest (2019-2021) data from the RHIO will be coming to RocHealthData later this summer.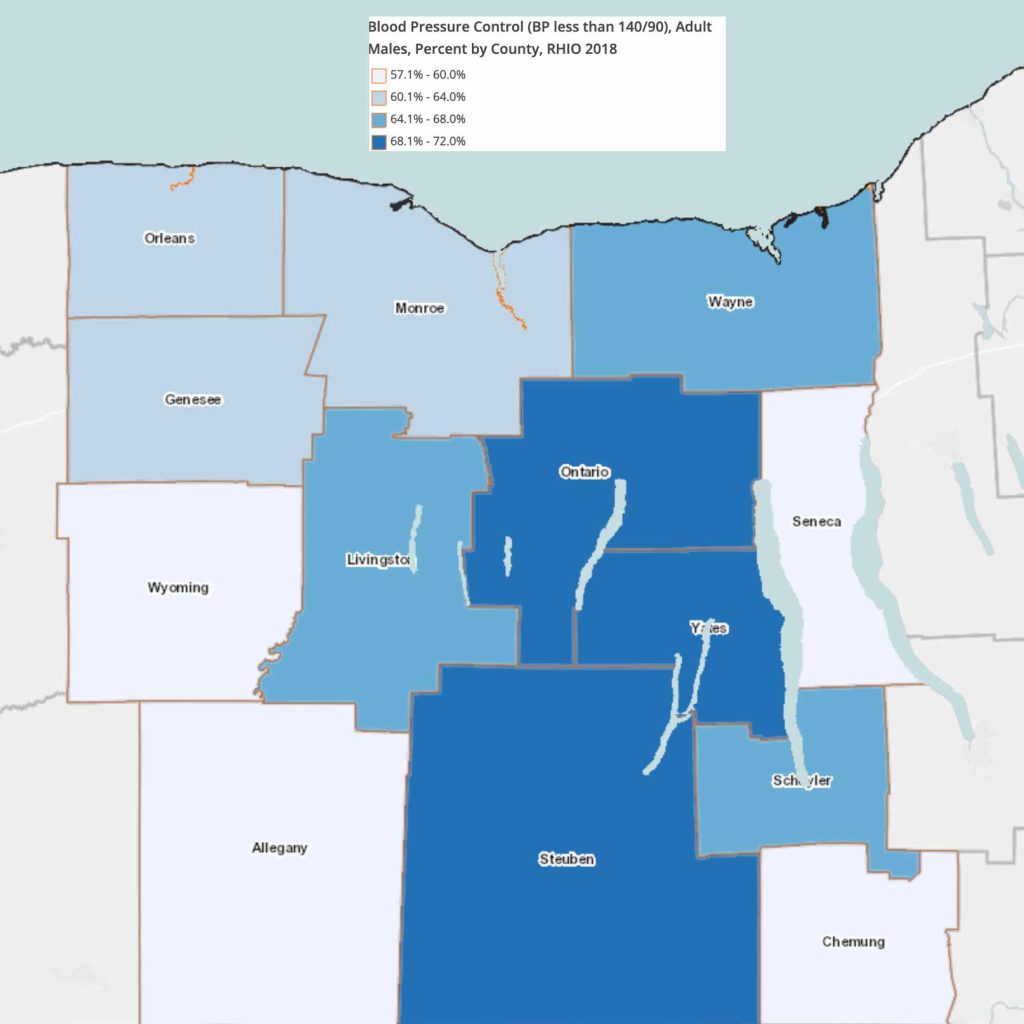 Also this month, the HHS Office of Minority Health will celebrate June 19 as Wear Blue Day to help remind men and boys to improve their health by making healthy food choices, quitting smoking, and staying active.
Visit the RocHealthData map room to see more data about men's health, including social determinants of health that particularly impact men.