Data from the Rochester Regional Health Information Organization (RHIO) show that 82% of adults in our region had their diabetes under control in 2018 (HbA1c less than 8%). This number increased 8% over the prior year.
According to the American Diabetes Association, type 2 diabetes can be prevented or delayed through healthy eating and physical activity. The Center for Community Health & Prevention at the University of Rochester Medical Center recently earned the Centers for Disease Control and Prevention's Full Recognition for its Diabetes Prevention Program (DPP). "This designation is reserved for programs that have effectively delivered a quality, evidence-based program that meets all of the standards for CDC recognition." The DPP is committed to reducing the preventable burden of diabetes in our region. Visit the CCHP website to learn more about the DPP or call 585-602-0720.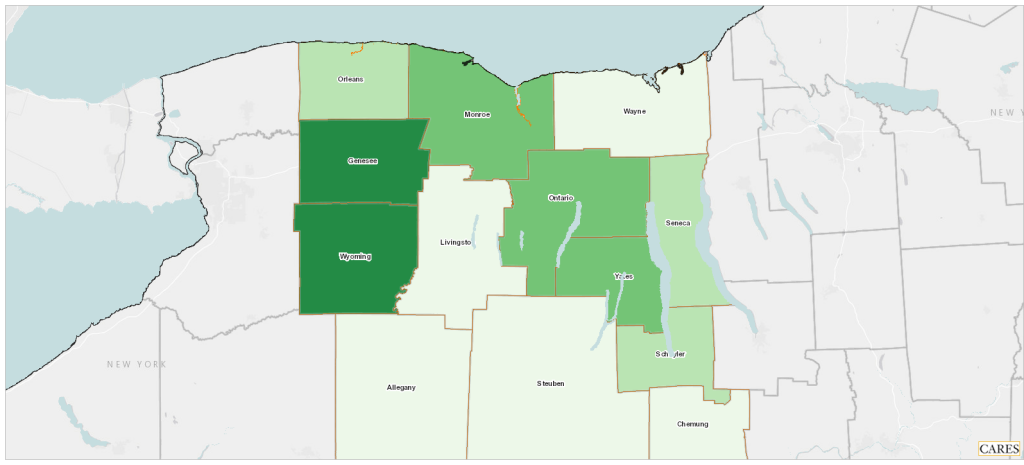 Visit the map room to learn more about diabetes in our region, including the control rates of men and women. In addition, diabetes data from the RHIO can be downloaded from the community health indicators page.