The American Public Health Association (APHA) celebrates National Public Health Week with the theme of building bridges to better health. Each day this week (April 5 – 11) the APHA highlights a different health-related theme. Many of these topics can be found in related sets of data available within RocHealthData.
Climate justice is the theme for April 8.. You can review more than 50 sets of climate-related data within the map room, including information about drought and temperature changes.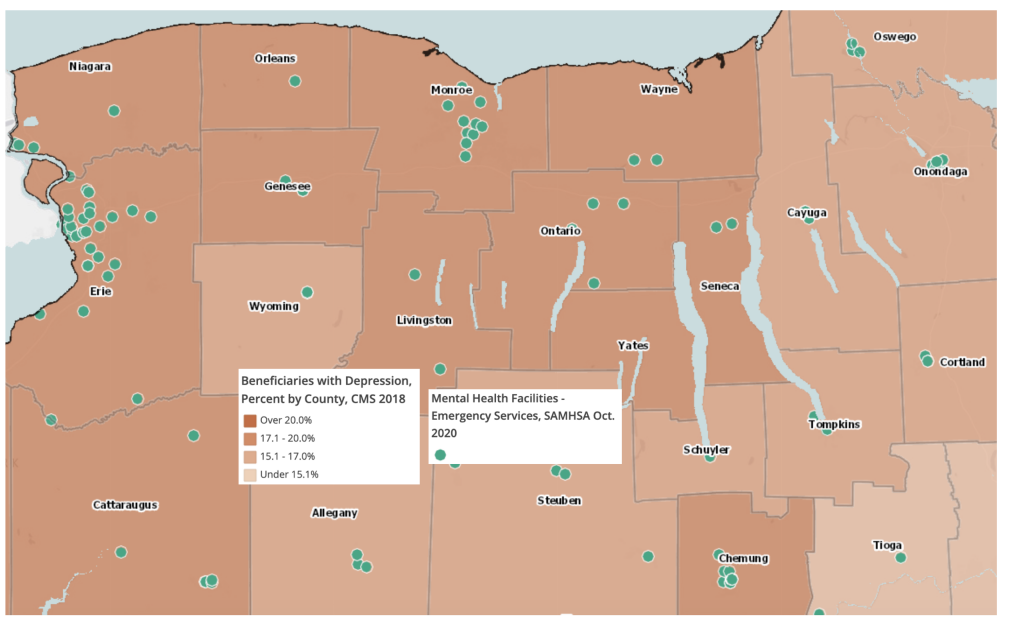 Mental health is the theme for April 10, and RocHealthData contains information about emergency mental health facilities, reports of poor mental health days, and rates of depression. View these local data here.
Additional keys to our understanding of local public health are the recently updated Community Health Indicators, including measures of childhood obesity.