As the fall season begins, many celebrations of food are happening in September. There are 11 national food days this month, celebrating everything from acorn squash to white chocolate. September is also celebrated as National Fruits & Veggies Month and National Whole Grains Month.
While September may be a time of plenty for some, there are many in our communities who rely on SNAP (Supplemental Nutrition Assistance Program) to provide their families with fresh produce, grains and dairy products. SNAP recipients comprise a large percentage of families across our region: almost half the households in some City of Rochester zip codes receive SNAP benefits.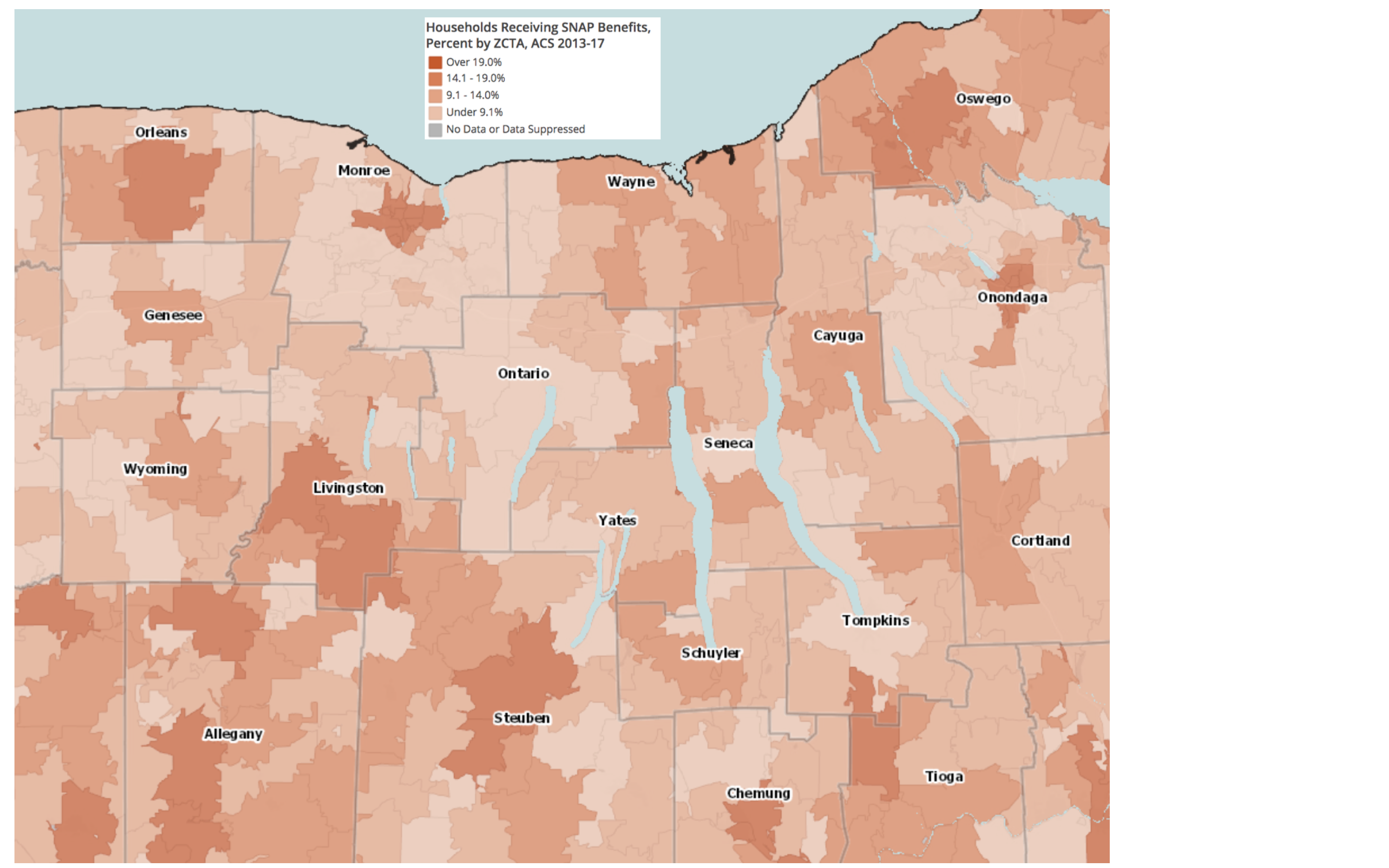 A new resource, Meals in a SNAP, illustrates how preparing healthy meals can be quick and easy, as well as fit into the food budget of SNAP recipients. The book's author, April Ho, a registered dietitian at the Center for Community Health & Prevention at the University of Rochester Medical Center, hopes that these recipes will help families improve their health, nutrition and quality of life.
Visit the RocHealthData map room to see how the number of SNAP recipients by zip code compares to access to SNAP-authorized retail stores.
Have a comment about these data, the map room, or April's recipes? Contact us through the comment box below, or email us at RocHealthData@urmc.rochester.edu.