The National Highway Traffic Safety Administration encourages those driving this holiday season to buckle up, noting that nearly half those killed in motor vehicle crashes during the 2018 Thanksgiving holiday weekend were not wearing seatbelts.
Most counties in our region have relatively low rates of motor vehicle fatalities, with counties to the east (Wayne and Seneca counties) having slightly higher rates.  If your travel plans take you out of state for the holidays, you might also be interested in the much higher rates in the rest of the US, compared to Upstate New York.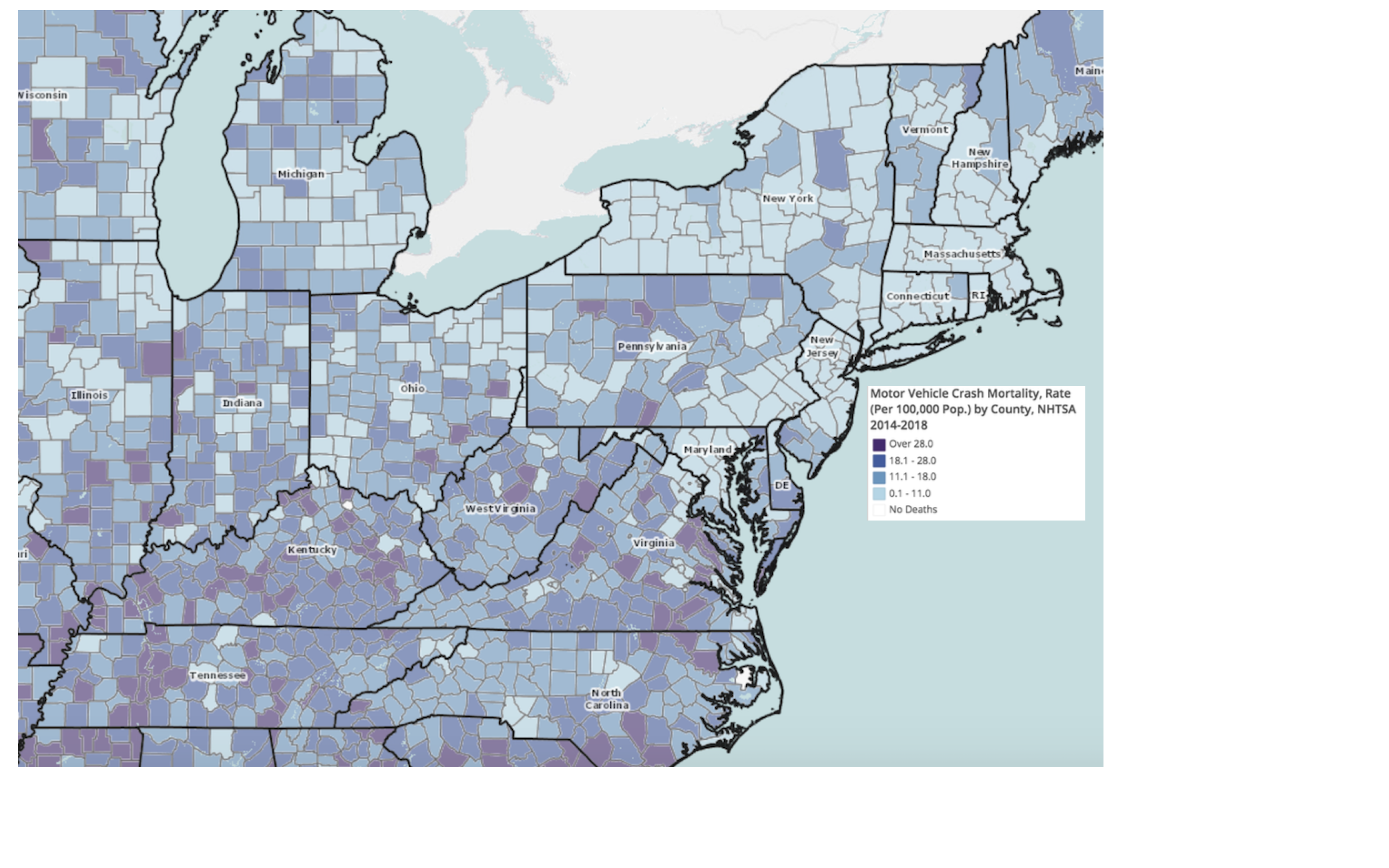 For more information about these data, and to see more information about the locations and details of motor vehicle fatalities, or how these data relate to time spent commuting in general, visit the RocHealthData map room.
Please also visit the National Safety Council site for ideas on staying safe during the holidays, both on the road and at home.