According to the National Highway Traffic Safety Administration, in 2017, an alcohol-impaired driving fatality occurred every 48 minutes, and 30% of all traffic fatalities in NY state involved alcohol.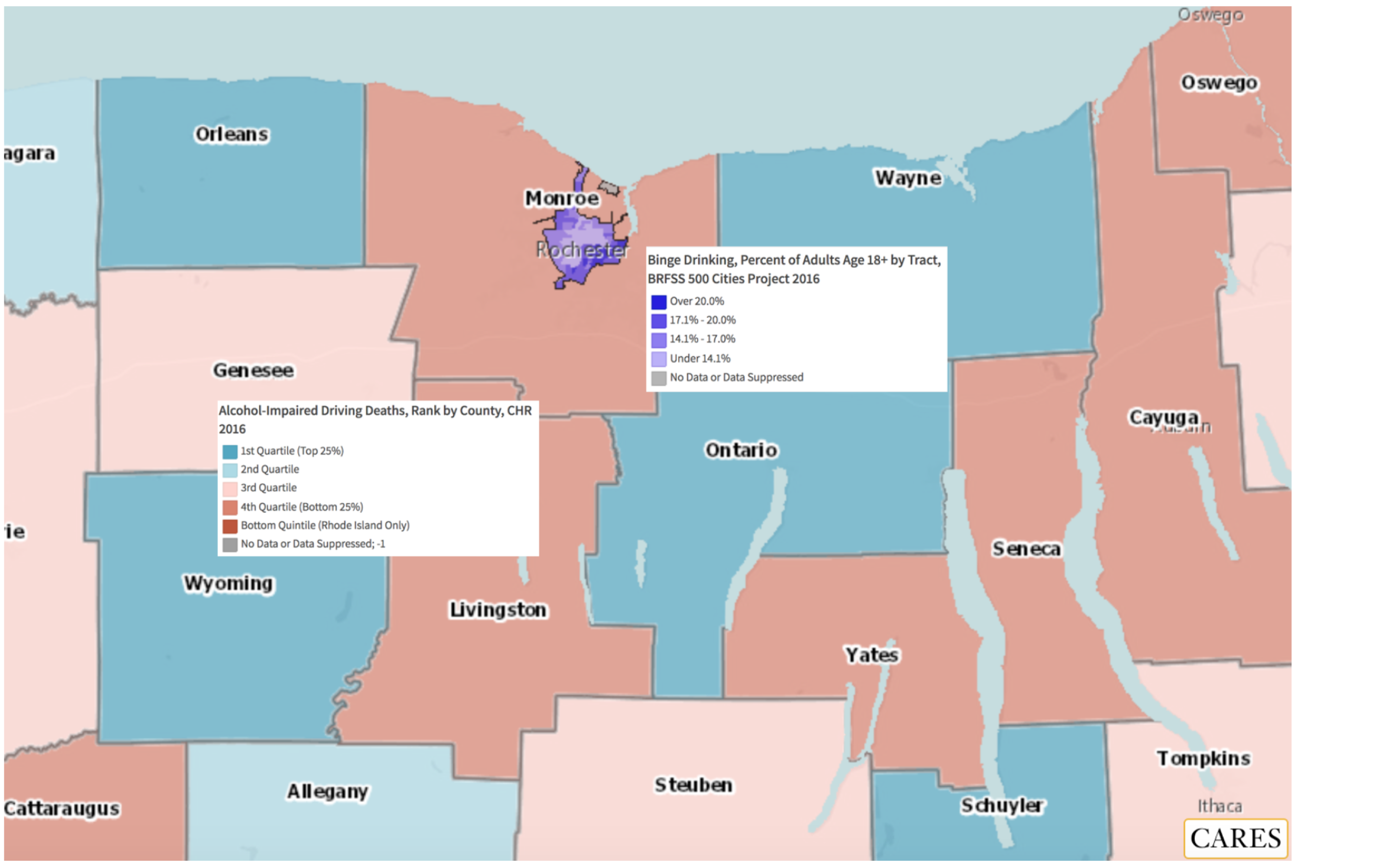 This map shows alcohol-related motor vehicle death rates by county in Western New York, combined with data about binge drinking from the City of Rochester.
The county rankings are lower (more deaths) for Monroe and Livingston Counties than the surrounding counties. The percentage of binge drinking is highest in the southern and northern parts of the City of Rochester.
These data are from 2016, the most recent data available at both the City and County level. Visit the map room to see how the county rankings have changed since 2016.
Instituted in 1987 by the National Council on Alcoholism and Drug Dependence (NCADD), Alcohol Awareness Month focuses attention on alcohol use disorder and its impact on health.