The Air Quality Index (AQI) in the NY Upstate Region today (June 6) is expected to exceed 100, a value the Environmental Protection Agency considers unhealthy, particularly for those with asthma or heart disease.
RocHealthData hosts a timely set of national data: current (daily) wildfires and wildfire smoke.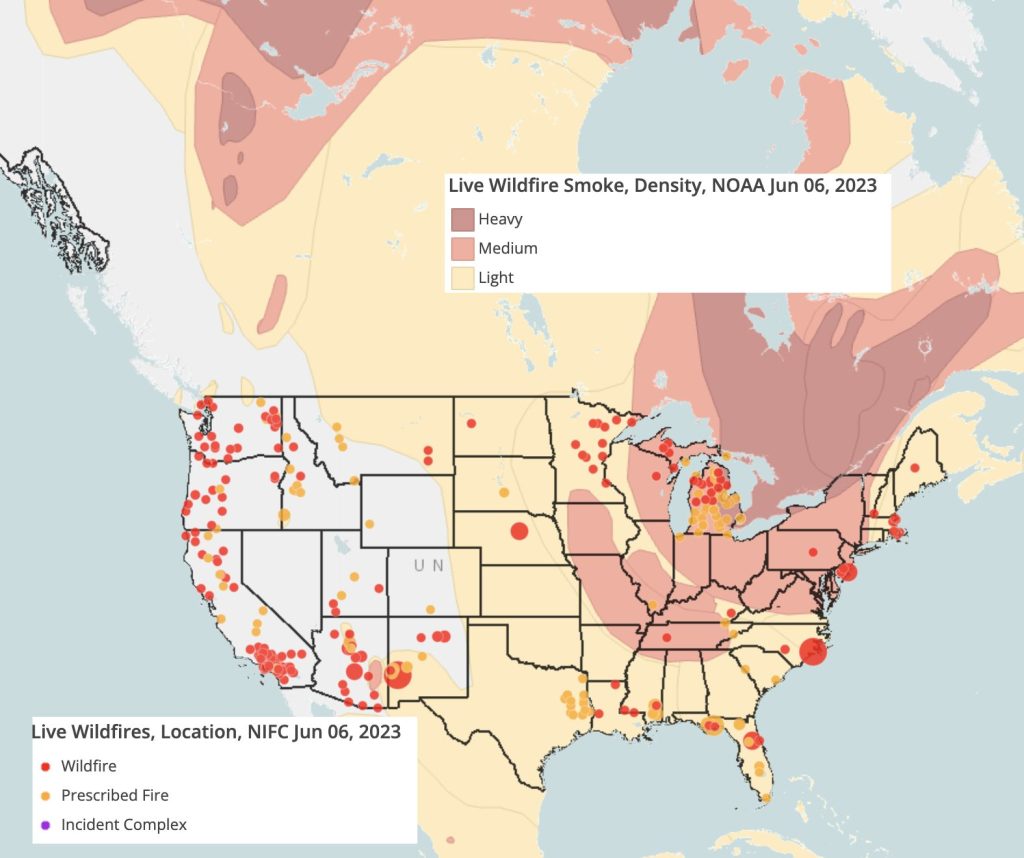 These data, provided by the National Oceanic and Atmospheric Administration (NOAA) and the NIFC, are updated on a daily basis. Previously created maps containing these layers will be current as of the day they are viewed. See today's national data in the RocHealthData map room.