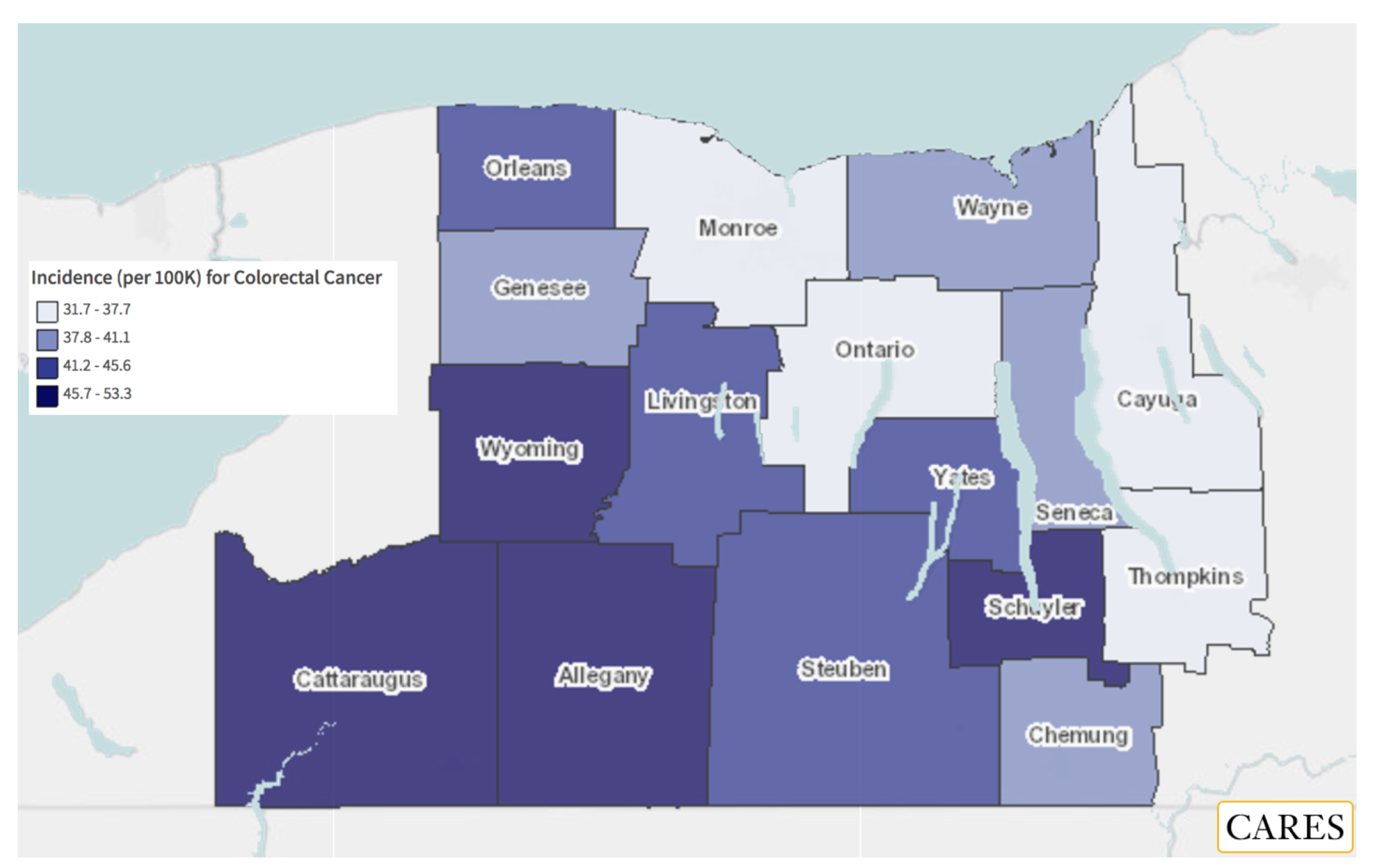 This month we show data for colorectal cancer incidence (above, in blue) and colon cancer screening (below, in green) across the Finger Lakes region. These data are the latest data available from the New York State Cancer Registry from 2011-2015 and the Behavioral Risk Factor Surveillance System (BRFSS) from 2006-2012.  There are higher incidence rates for Cattaraugus, Wyoming, Allegany, and Schuyler counties and correspondingly lower colon cancer screening rates for Cattaraugus and Wyoming counties.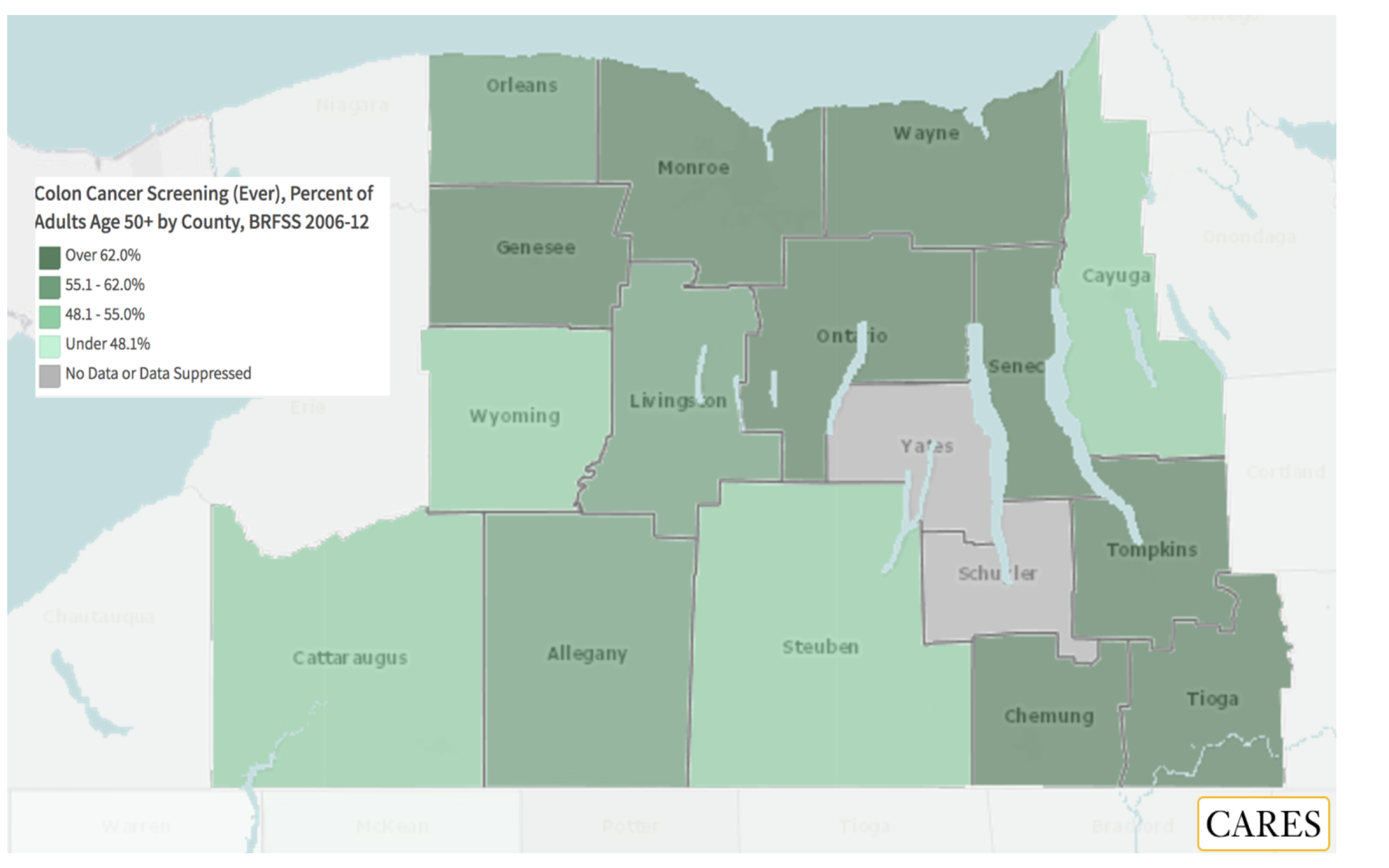 These maps are available in the Map Room of RocHealthData, where additional cancer data and risk factors can be layered on the maps.
The American Cancer Society recommends regular screening as one of the most important factors in preventing colorectal cancer.  Locally, the Cancer Services Program of the Finger Lakes Region offers information and resources to help eligible men and women pay for cancer screenings.
These maps were originally developed in conjunction with clinicians and researchers at the Wilmot Cancer Institute of the University of Rochester Medical Center to assess cancer burden within the upstate area.